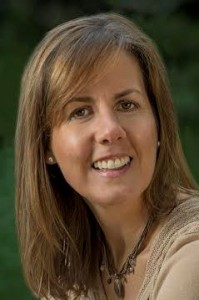 Now that we're more than half way through the racing season in North America, I'm seeing tons lots of updates via Facebook, email and the Team Pursuit forums highlighting early and mid-season race experiences. There are the thrills of testing fitness built over the long cold winter and spring, the excitement of crossing the first finish lines of 2015, and more often than not, a personal, self-inflicted public shaming.
That's right. Shaming. You know what I'm talking about. It tends to show up as something like this:
"It wasn't the time that I was looking for…." or
"I really blew my run…" or "For all the training I did I should be faster on the bike."
Every time I read or hear statements like this in someone's race recap I wonder, what constructive and positive purpose is this serving? I also wonder how much more joy and even how much better we might perform if we could be more supportive of ourselves.
For all that we do as athletes, the long training days, time away from family and friends, the strength training, the soreness, the mental and physical fatigue we carry from week to week, not to mention the sheer logistical puzzle of juggling our athletic lives with our work and family commitments, we need to be supportive and acknowledging of ourselves. Disparaging and judgmental comments detract from that.
Think what statements like the above could be cultivating within your mind and body. What you might be hearing yourself say, over and over, could actually be "I'm not good enough," "I don't have what it takes," or worse, "people are going to judge me anyway, so I better put the judgement on myself first." Yikes! It would be hard to get up in the morning with that going on, much less rock your best race!
You know that saying that if you want to be loved by others you have to love yourself first? What would your training and racing experience be like if you could apply that idea here?
Try making some simple changes in how you think and talk about the work you put in and your performances. Consider replacing thoughts like "I'm not ready for this race," or "that run is going to suck" with "I deserve to have a great time out there on course and to enjoy testing my fitness." Look at opportunities to replace insecurities with confidence in your abilities and will. Rather than thinking things like, "I'm nowhere near as fast as I want to be" opt for something like "I've trained thoroughly and with focus to the best of my abilities and I will race to my fullest potential today."
After races, consider how you might document and share your experience in ways that don't contain a judgement about yourself. Even if you had a not so great race, simply affirming "I can learn a lot from how the day went" rather than, "it wasn't the time I wanted" stays focused on your continued development as an athlete instead of creating a judgement about yourself
How you think and talk about your training and racing for yourself and in conversation with others can shape what you experience in the future. This is not dissimilar from how you would deliver praise to a child, student, or employee. Focusing on the behavior and the way you have prepared and on your experience of the event could be much more supportive toward your improvement and continued love of sport.
Adopting a mindset and shifting how you evaluate, think about and talk about yourself as an athlete that is honest, non-judgmental, is not minimizing of the effort you put in could be could just be your performance (and enjoyment!) advantage.
~Olivia