Podcast: Play in new window | Download
Subscribe: Apple Podcasts | RSS
In today's Episode 54, we are psyched to welcome race director and trail running junkie, James Varner of Rainshadow Running and The Trail Running Film Festival. Also joining us is our own ultra runner extraordinaire and coach, Debbie Livingston.
The Trail Running Film Festival is coming to the east coast this spring, highlighted by a local showing on Wednesday, March 4th, in Hartford, Conn. (For tickets to this show and others, as well as more information, go here).
In our conversation with James, we talk about…
How the Trail Running Film Festival got started and how the events are structured. (Can you say lots of community, food, fun, and a little beer too? Woo!)
Rainshadow Races: Where and what they're all about. As their motto says, "why run anywhere else?"
A little bit of history of trail films, and why James and Rainshadow (as well as those of us at Pursuit) are so passionate about sharing these films and bringing them to the world for all to enjoy.
Which specific films are featured in the Trail Running Film Festival, as well as additional dates and locations.
Practical tips and tricks for those of you who might be new to trail running or would like to learn more and enjoy it more!
Our upcoming Pursuit Athletic Performance Cedar Lake Trail Running Camp and Retreat, from Friday, May 29 to Sunday, May 31, 2015. (Come join us!)
**James ALSO did a podcast with the Ultrarunnerpodcast back in 2014 where he talks about the film festival and other cool topics. To listen to that interview, go here.
**To check out the Trail Running Film Festival on Facebook, go here.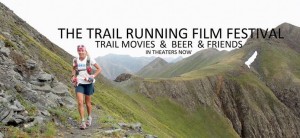 And finally, to learn more about all of the great events in the Pacific Northwest put on by Rainshadow Running, go here.
Safe and happy trails everyone!
~Coach Al