Podcast: Play in new window | Download
Subscribe: Apple Podcasts | RSS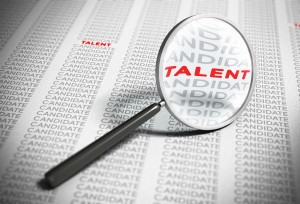 Where does talent, in all its many forms, come from? Are we born with our own unique talents or can we develop them over time? And if we can "grow" and develop talent, how does that happen?
Thinking about it a bit differently, does intelligence measured through aptitude tests always correlate with success? Certainly, we all know world-class athletic or musical talent when we see it in another person, don't we?
If you're the inquisitive type like we are, you've thought about these questions more than once. It is the old "nature vs. nurture" discussion made even more interesting as we learn more from science about how our brains function, and how skills are developed. Hot best-selling books like Dan Coyle's "The Talent Code," and Malcom Gladwell's "Outliers" offer even more interesting clues.
It isn't uncommon for endurance athletes to wonder about talent. When we show up at the local group workout or race, it is hard to avoid comparing ourselves to others and wondering just how much talent we have and what our limits truly are.
Are you one of those who was "fast and strong" from the get-go, OR is it taking more time for you to develop and reach your goals than you would really like it to?
What does it REALLY take to develop a high level of skill, proficiency, and ultimately speed?
What are the true limits of our own potential? Is that potential limited by our innate talent or are our limits, truly "limitless," IF we are willing to work harder and longer? How much does stick-to-it-iveness and relentless drive determine our ultimate success? How good can we really be?
In today's podcast, we discuss all of those questions and more, including:
Different forms of talent; what is nature vs. nurture and its impact on your own growth and development as an athlete.
What the latest scientific research says about whether you must be "born with it," or whether you can develop it.
What is the single biggest talent-related factor that prevents most people from realizing their true potential?
What is deliberate practice and how might it impact your own talent and development?
How YOU might be able to develop your own talent to explode your true potential!
And more!
Thanks for joining us on today's podcast. We hope you'll share your reaction after listening to our discussion. Let us know what you think. Happy Trails!
~Coach Al and Dr. Strecker
---
Addendum from Coach Al: I have a strong personal belief that MOST people give up too soon, or become complacent at the first sign of a plateau in their quest to improve, and achieve. And I think that "giving up" is sometimes due to boredom and much of the time, might simply be due to the idea that we've reached some level of acceptable skill and then "settle" at that point.
I think writer Mikhail Klassen, said it best in his own take on where talent comes from:
"Suppose you wanted to learn how to play the piano. You know that practice is involved. You might practice for a little bit each day, getting better and better. Your initial progress will start to plateau, however, after you've reached a modest degree of skill. At this point, you have to make a choice: either continue to "practice" each day, playing the same pieces over and over again, polishing things up a little here and there, doing the same exercises that you've already mastered…
-or-
…you can begin deliberate practice. You were probably already doing deliberate practice right when you started. Learning new pieces was hard! Learning difficult scales was boring. Getting the mood and dynamics of a piece right took time. You stopped doing these things once you got reasonably good at them. You stopped practising deliberately."
More: In a research paper published in 2009 by K. Anders Ericsson et al, in describing deliberate practice, they say (and I concur):
"In contrast to play, deliberate practice is a highly structured activity, the explicit goal of which is to improve performance. Specific tasks are invented to overcome weaknesses, and performance is carefully monitored to provide cues for ways to improve it further."
Note the emphasis on "tasks being invented to overcome weaknesses," or that performance is "carefully monitored."
These are facets which were an important part of my own development as a musician AND as an athlete and coach. And they are a integral part of our philosophy and mission here at Pursuit Athletic Performance.
My personal "take home" message for all of you who truly want to be the best you can?
Never stop learning!
Avoid gathering more "information" (especially from internet experts or frauds), but instead, work with true experts who can give you the objective feedback you need, and help you avoid needless trial and error.
Never give in or give up, especially when it gets particularly hard! When you're bored, or feel you've done "enough," that's just the time to dig in deeper and keep at it.
Keep tweaking, keep challenging, keep reviewing and assessing. Look for ways to blast plateaus and progress to the next level!
Surround yourself with like-minded friends and training partners.
Be creative and develop ways to keep the fire burning! Motivation and inspiration, in part, comes from digging deeper and learning more. Keep the fire alive!
Believe it's possible, and then do the work that will continually reinforce the belief!