Are you an aging and aspiring adult looking to take back your health, optimize your age, and live stronger in your second half? You're in the right place. Get started now!
Check out the FREE RESOURCES and test drive Pursuit Athletic Performance's science-based exercise programs for free! Complimentary instructional videos, training circuits, follow-along videos, must-read articles, and much more in the Performance Portal.
"RESTORE"- oUR complete FAMILY OF easy-to-use online PROGRAMS designed to help you feel and look better!
The calendar changes and the years add up, but that doesn't mean you have to feel older or lose your ability to play! To regain your best self and feel and look better than ever, choose one of our "RESTORE" programs to get YOU on your way back to peak performance!
RESTORE: The CORE Program
RESTORE: The Bodyweight Strength Program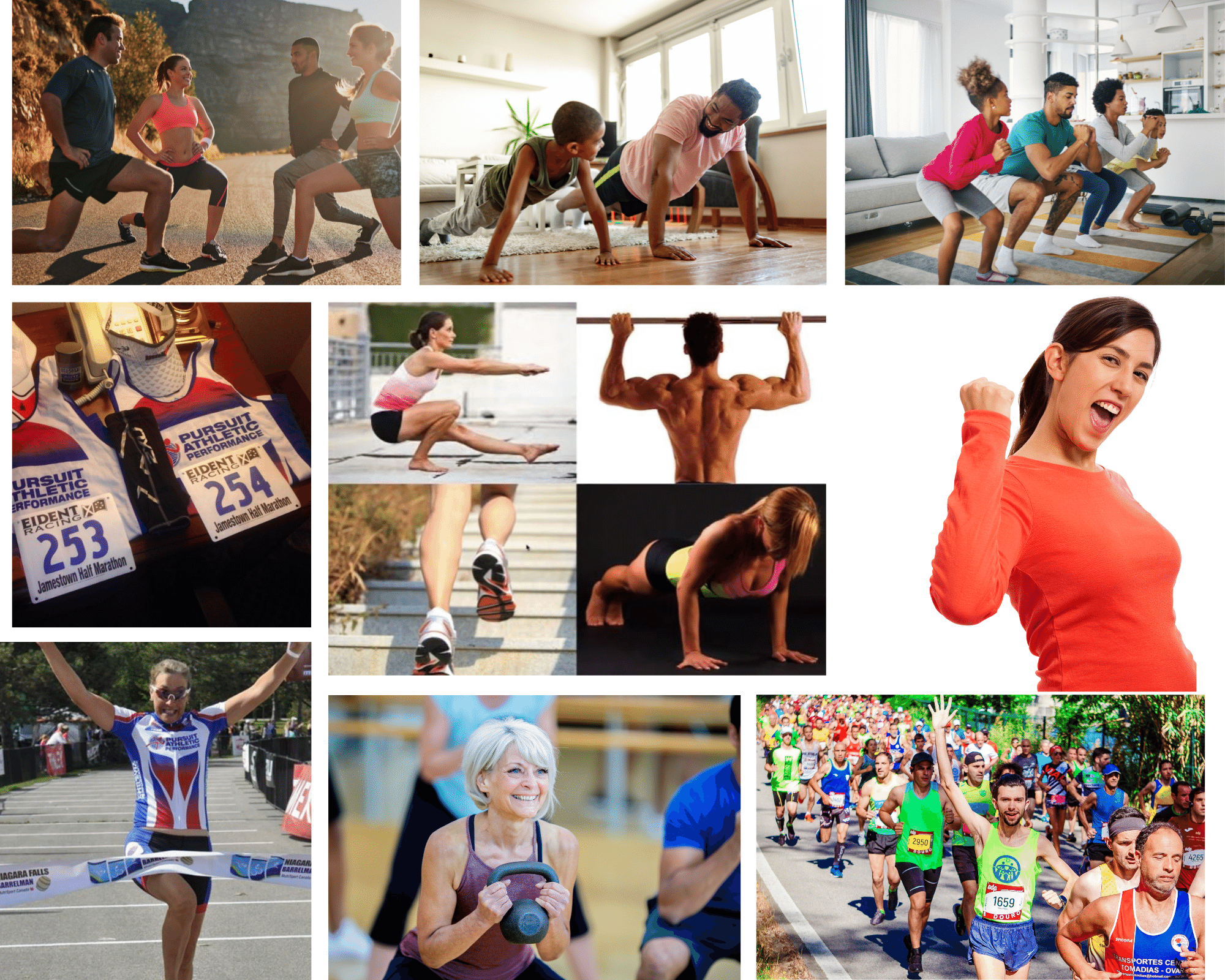 Greetings! Welcome to the Pursuit Athletic Performance website. My name is Al Lyman. I'm a Master Sports Therapist, coach, and author of "Age Well and Feel Great." I'm glad you're here!
Are you tired of feeling like your best days are behind you?  Are you saddled with low-back or hip pain?  Are you sick and tired of endless physical therapy or doctors' appointments to "fix" symptoms that never seem to go away?  Relax, you've come to the right place.
The truth is, if you want to remain active and enjoy life, able to do all the activities you love and feel great every step of the way, you need to take good care of your body. If you don't give it the love and attention it needs and deserves, it may let you down in the form of injury or pain.
Luckily for you, the programs available here will work if you do, and are based on real science and my more than 40 years of experience. They are designed to build you up from scratch, starting at the true beginning, so you can master the basics and fundamentals and build your stability, mobility, and strength to optimize how you move and feel.
If you're thinking that sounds great and it's just what you need, but you're already too busy balancing multiple roles and don't seem to have enough time OR energy to take care of YOU – to do the things you KNOW you NEED to do – I've got great news! All the exercise programs here are designed to be done in 10 minutes or less. You can "chunk" them in at any time of day, choosing from a variety of easy-to-follow circuits that let you achieve maximum benefits in a short period of time.
While you could do them at your favorite gym, you won't have to. All the programs are designed to be done with a minimum of equipment and space. It's up to you. All you need to do is make the decision to get started today and then put in the effort consistently.
I've spent my entire life learning what it takes to build a body that can truly go the distance. Don't settle for pain or dysfunction that robs you of the chance to experience life on your terms. It doesn't matter how old you are.  It only matters that you're willing to commit TODAY to getting started, and that you don't give up on yourself.
If you're not sure where to begin, reach out! I want to help! This is my life's work. My passion is sharing what I've learned so YOU can benefit!
Give me a chance to show you how YOU can feel and look better than ever. I promise you won't be sorry.
"Stronger and faster than I was 10 years ago."
"I am an older guy in a young guy's game, both at work and in sport … Injuries that plagued me every year are now resolved due to vastly improved balance and function. Work tasks and challenges are easier and I usually outperform guys way younger than me on a regular basis. Even compared to when I was doing iron distance events, I'm now stronger, faster, and healthier than I was 5 or even 10 years ago. It's unlike anything I've done before and It simply WORKS. Most of all, I have a Coach that is right at the end of the phone (or computer) whenever I have an issue or concern."
"Al helped me win a 3-year injury battle."
"Meeting Al was by far the best thing that has happened to me in my athletic career … As a result of working with Al, I have found that in a short period of time, I have successfully recovered from a 3-year injury battle, strengthened (and continue to strengthen) my weaknesses … and generally started to like the sport of triathlon again. It had been three years of "getting by" and not enjoying my training because I knew I could not train to my potential because of injury. I spent so much money on PT, acupuncture, massage, and chiropractic that kept me going but didn't address the underlying issues that kept me in the injury zone. Working with Al, those issues were identified … Al challenges me in ways that I don't think I have ever been challenged, and I am seeing and feeling the benefits quickly."
Inside Performance Portal, you will find a exercise tips, follow-along videos, and must-read articles. All available to you as freely accessible resources!
Read the latest from
Pursuit Athletic Performance
"Twenty years from now you will be more disappointed by the things that you didn't do than by the ones you did do. So throw off the bowlines. Sail away from the safe harbor. Catch the wind in your sails. Explore. Dream. Discover." ~Mark Twain Have...