Ambition. Vision. Passion. Challenge. Performance.
Are you a novice runner who has dreamed of running a race, but who finds running is uncomfortable?
Are you an experienced veteran looking to step up your training a notch and explode your potential?
Are you injured often, or putting in lots of miles but not getting any faster?
Are you interested in running an ultra but not sure where to begin?
---
Shoe selection,
structuring your 5 or 10K training,
fueling and pacing for a marathon or ultra-marathon,
overcoming plateaus,
training with heart rate,
or just trying to keep it fun…
That is a lot to think about for something as simple as running. And that's before you add in the challenges associated with aches, pains, and injury!
As a member of the Pursuit Athletic Performance Run Team you will train with a community of runners--share inspiration, motivation, and above all practical, science-based information.

With a foundation in EFFECTIVE and QUALITY MOVEMENT you will: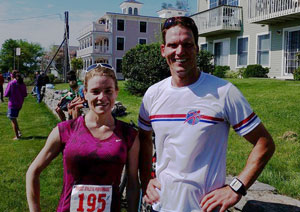 TRAIN SMARTER - evolve from the higher mileage and harder effort mindset
GET STRONGER - become and stay functionally strong
RUN FASTER - improve race times and set new goals
FUEL BETTER - practice quality daily nutrition habits and learn race day fueling strategies
GAIN DURABILITY - create movement and training habits that will last a lifetime