We have an outstanding group of runners, cyclists and triathletes doing AMAZING things. Here's a sampling of the latest racing results from the Pursuit Athletic Performance team.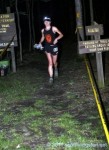 Debbie Livingston
Zane Grey 50 Mile Endurance Run, Highline Trail, Arizona
Champion ultra-runner Debbie Livingston had an amazing start to her 2012 season with a 5th overall finish at the Zane Grey Endurance Run, the most difficult 50 mile race in the country. As the organizers claim, "This race is HARD!" Debbie survived a tough patch mid-race, and at one point went off course for a bit. Despite all the challenges she faced, Debbie pushed toward the finish line like the true champion she is. Her 5th place finish came against a field stacked with some of the nation's top ultra runners. We are so proud of her effort and tenacity in this epic event!
7 Sisters Trail Race, Amherst, MA
A mere two weeks later, Debbie placed 2nd at the 7 Sisters Trail Race. The race is 12 tough miles with 3,700 feet of climbing and many steep, rocky sections with hazardous footing. Outstanding result after the Zane Grey 50! (See? We tell you our strong, stable athletes recover well!) Congrats Deb! Rest up! 2012 is looking like a great season for you.
Tim Ahearn
Tour of the Battenkill, America's Toughest One-Day Race, Cambridge, New York
Those of you who are not local to the Northeast may not be aware of this "Queen of the Classics." The field is as deep as the course is rough. The race is unbelievably brutal, and the competition is the deepest many face in all of their racing careers. Just FINISHING with the pack is a huge accomplishment. Our Tim Ahearn finished 6th in the Cat 3 division, just seconds off the podium. Outstanding is an understatement!
Blue Hills Classic, Blue Hills Reservation, Milton, MA
Two weeks after Battenkill, Tim had a podium finish in the Blue Hills Classic. He placed 3rd in Cat 3. Huge congratulations to Tim on two incredible outings!
Bob Meikle
Miles Standish Road Race, Plymouth, MA
Masters cyclist Bob Meikle placed an impressive 11th in the Miles Standish road race. A day marked by typical bike racing tactics, Bob, unfortunately, got boxed in by a competitor's team in a breakaway, and no other riders were willing to help reel them in. Bob tells us with good cheer, "sometimes that happens in bike racing!" Congratulations, Bob, on a solid day.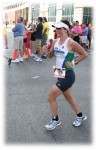 Susan Ford
Rev 3 Knoxville, Olympic Distance Triathlon, Knoxville, TN
Fantastic age group win by Susan Ford at the Rev 3 Olympic Triathlon in Knoxville! Susan works her butt off, pays attention to the details, and is seeing outstanding results. The Kona slot she covets remains her true motivator. We are super proud of you, Susan! Way to rock it!
Steve Kohler
Ironman St. Croix 70.3
In a day that included lots of rain on the infamously tough St. Croix course, Steve Kohler raced to a 9th place finish in his age group at Ironman 70.3 in St Croix. Top 10 in that race is a true accomplishment. He not only conquered The Beast, but a tough day overall!
Rebecca Stephenson
Ironman St. Croix 70.3
PAP client Rebecca Stephen won the 40-44 AG in St. Croix--and it was her first ever 70.3! Interesting story... Rebecca is one talented lady. But when she came to me, she was very injured, and believed her running days were behind her. I consider her gait analysis, followup, and my work with her as a coach to be among my greatest success stories. She also provides one of our most compelling testimonials. Thank you Rebecca and congratulations! We wish much continued success.
Margee Clarke Charron


Boston Marathon, Boston, MA
Margee's Boston Marathon finish is particularly sweet to us. She came to PAP with chronic iliotibial band syndrome (ITB) just a few months before the race with little hope of being able to run it. She put her trust in our process, and worked hard on our prescriptive training for her. Not only did she overcome her injury, but put herself in a position to do some specific marathon training. She finished Boston strong, and in the top 1/3 of all finishers. Three cheers, Margee! We could not be happier for you!
TRAINING NEWS
Ken Marker
In training for Ironman Florida 70.3, May 20, Haines City, Florida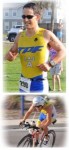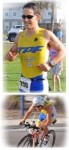 Ken Marker is looking super ready for IM 70.3 Florida in a couple of weeks. He just tested, and he has a new FTP (functional threshold power) of 257w. That's a 3.77 w/kg, an all time high for him at this time of year! Ken is prepping for a GREAT season!
That's it for our racing news for now. Lots more to come as the season goes on!
Onward and Upward,
Coach Al