Four-part series on the importance of Functional Strength Training:
Is Functional Strength Training A Fad? A Gimmick?
Functional Strength Training: You Need To Be Stable To Perform Your Best
Functional Strength Training: Key to Generating Power and Speed
---
Stop Leaking Speed!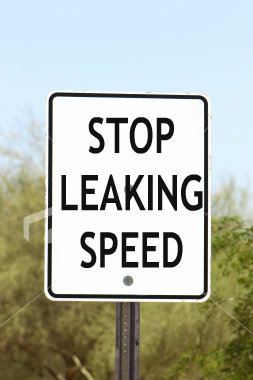 "My easy run pace is a minute per mile faster."
"How did I just drop 10 seconds in my 100 meter swim repeats?"
We hear these kinds of comments ALL the time from our athletes. Invariably, after a few months of dedicating themselves to the customized functional strength program we prescribe here at Pursuit Athletic Performance, our athletes start to notice improvements in their speed.
We will say it loud and clear:
YOU WILL GET FASTER, BE MORE POWERFUL, MORE AGILE, MORE STABLE, MORE INJURY-RESISTANT, AND ABLE TO GO THE DISTANCE IF YOU BECOME AND STAY FUNCTIONALLY STRONG.
When we first see an athlete, whether it be a runner, triathlete, or cyclistr, nine times out of ten they are "leaking speed." They leak speed through a number of things:
Compensations in their movements
Overall weakness
Incredible instability
Using all the wrong muscles to power their way through training and racing
Most of the time, the athlete's prime movers like glutes are weak and inactive, while the smaller stabilizing muscles have stepped in to do the work. These small stabilizers end up shredded workout after workout, leading to the inability to recover from hard training, and, ultimately, to injury.
The scenario above presents itself in all levels of athletes right up to the elite of the elite. (The elite just compensate "better," and draw on a deep pool of natural talent to power through.) Eventually, the functionally weak athlete--no matter who they are--will end up in a performance plateau (at best), and likely injured.
A good functional strength program will improve the stability of your joints, improve neuro-muscular firing, and give your greater range of motion. Most of all, your true athleticism emerges as you stop leaking performance energy and are able to transfer POWER from your sport-specific movement into SPEED.
In our next post, we discuss the important role of functional strength in providing stability and power transfer.