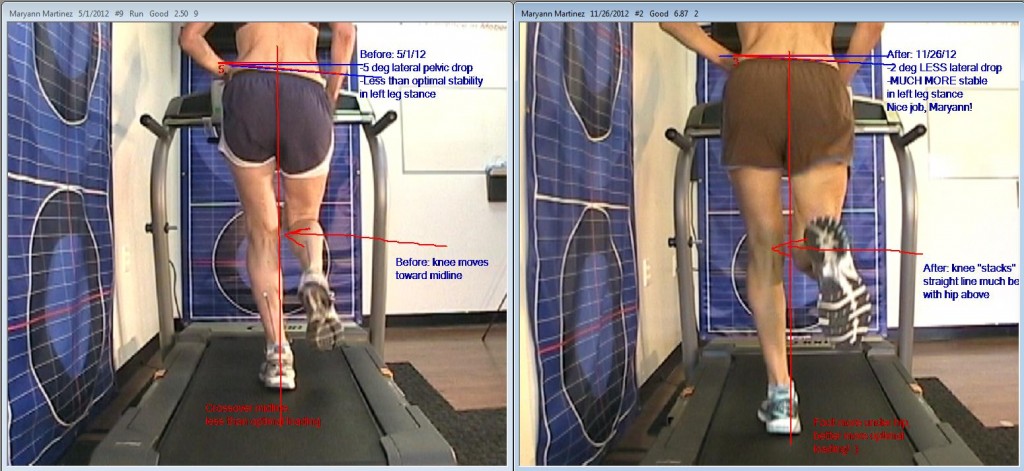 It was great to see Maryann Martinez in our Gait Analysis Lab! Maryann came back in for a video re-shoot, to see what progress she has made since her last visit. Check out the photo for one example of the super progress she's made! Nice work, Maryann! That picture is worth a thousand words, for sure. You have to admit, that just by looking at it, you can intuitively see how her running is now more powerful, and her risk of injury diminished.
To summarize her results, Maryann is much more stable in left leg stance as evidenced by less drop of her right hip. She's stronger through the glute and entire posterior chain, as evidenced by less cross-over of the left leg - it is now landing more under her left hip, resulting in better "stacking." She's also stronger through the entire hip musculature as evidenced by a "straighter" left leg, e.g. less movement toward the midline of her left knee.
Also, notice how much more stable she looks in her shoe. Better alignment and therefore less SPEED and energy leakage!
After we posted Maryann's photo on Facebook, she wrote this great testimonial. Thanks, Maryann! Nice work. Keep it up! Come back and see us soon. You rock!