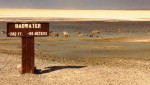 On July 16, Pursuit client Jason Rita will begin the the most demanding and extreme running race offered anywhere on the planet--the legendary Badwater Ultramarathon. Jason will run 135 miles (217km) non-stop from Death Valley to Mt. Whitney, CA in temperatures up to 130F (55c). When he takes on the beast known as Badwater, our own Coach Al will be by his side as one of the support crew. We'll fill you in on details of the race as they unfold!
Jason has accomplished incredible feats in the world of ultra-endurance running including an unassisted speed summit of Mt. Kilimanjaro, and the Himalaya 100-mile stage race, which included a third place finish at the Everest Challenge Marathon. He finished third in the Leadville 100 "Leadman" competition, which is comprised of the Leadville Trail Marathon, a 50-mile mountain bike, a 50-mile trail run, 100 mile mountain bike, and a 100 mile trail run. The list goes on and on.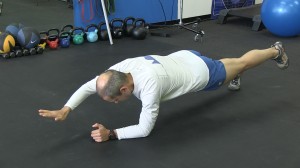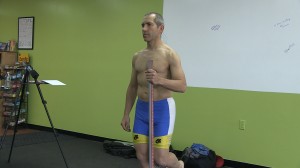 So how does an athlete with such an amazing and accomplished running pedigree begin his prep for Badwater?

By running?

Nope.

By learning how to MOVE through our Gait Analysis.
Our hope is that every athlete learns how important it is to begin their own epic journey--whether it be taking on a 5K or Badwater--with solid functional strength, and stable movement that is the foundation for conquering your hopes and dreams. Let's hear what Jason learned from the experience in this video.
Best of luck, Jason! We'll all be cheering!