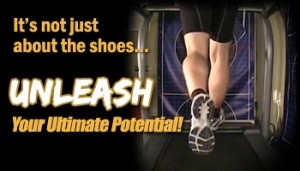 Spring is in the air and that means the Boston Marathon is around the corner! The triathlon, cycling and field sport seasons are heating up too! It's a great time to get your season off to the best start ever with an in-depth look at how your body is moving.
What can our gait/movement analysis tell you? To start....
Where are you leaking speed?
Why are you stuck in a performance plateau?
Do you have hot spots ripe for injury?
Injured regularly? We'll figure out why
How will you hold up to training?
How will you ultimately perform?
You KNOW you can go faster, but nothing is working?
For many athletes, gait analysis provides the missing link to resolving all of those questions.
We can help you start 2012 in the most empowered way possible with a custom gait analysis for yourself or a loved one. On-site and online options available.
True gait analysis is not a generic exercise, but is a scientifically-based and technically precise process. It is highly individualized. At PAP, we systematically attack YOUR weaknesses while enhancing YOUR strengths.
We teach you a specific, precise way to progress that--over time--allows you train in a way that WILL unleash your ultimate potential. Novice or elite; front, middle or back-of-the-pack finisher, we work with all athletes.
You can be a runner, cyclist, swimmer, triathlete -- you name it.
If you want to improve your performance, durability, resiliency, and SPEED while enhancing your overall quality of life, and greatly lower your risk for injury, we have the best program of its kind to help you meet your goals--and transcend beyond.
CLICK HERE AND GET STARTED! WE LOOK FORWARD TO WORKING WITH YOU!