INTRODUCING OUR NEW & IMPROVED
14-Day Coach-Led Detox

How About This Testimonial?! (More below!)
My wife Lynne and I are in our final week! A former Marine and 5 time IRONMAN never have I taken nutrition that seriously. I rationalized my carte blanche approach to eating based on the mega calories I was burning - however in hindsight no doubt I paid a price in performance! This program has been quite the eye opener and one that has given me a whole new appreciation for food in general. Coach Al Lyman and Dr. Kurt Strecker my hat's off to you both for a great program that is well supported via this Facebook group and your promptness in responding to questions. Would definitely recommend this program and I'm sure we will do again. Thank you! -Sean Nouvel, Ironman Triathlete
Our new 14-day detox is now easier to do & more effective!!

Join the HUNDREDS of Athletes Raving About the Detox Reboot!

CLEAN, LEAN, FAST!

We've been inundated with requests to fire up the detox. Your wish is our command!
A

re YOU ready?!
Order kit below — It's time to clean up the diet and get off the sugar drip. Learn to burn fat. Boost your performance from SOUND nutrition practices.
10 WAYS our two-week, coach-led program will help you reboot:
Get Energized

Rejuvenate Energy Production at a Cellular Level

Encourage Efficient Production of Energy

Stop Eating Junk

Experience How Eating Clean Supports Your Training

Lose Weight

Break Counterproductive Eating Habits

Get Off the High-Glycemic, Insulin-Spiking Roller Coaster

Get Your Eating Mindset in Place for the Best Year Yet!
N

othing radical or depleting. This is no weird fad!

Not only are we known for extracting the best athletic performance from our athletes, but we guide their nutrition closely too. For the detox, we use a kit by the best company we can recommend—Designs for Health (DFH). For 14 days we will guide you on a methodical, step-by-step plan.
We assure you, the DFH program is nothing radical or depleting. Rather, it's a way for you to replenish and restore balance, and get you on the path to better eating and better performance over the long term.
H

ow will we guide you?
W

e'll all start together.

Y

ou will be invited to join our private Facebook detox group. You will join the 150+ athletes in there already, and have two weeks of their support and

daily coaching

and oversight from Coach Al and Dr. Strecker.

(Be sure to add us to your email address book.)

A

DDITIONAL NUTRITION REBOOT OFFER!

FREE

BONUS WEBINAR: Master Endurance Nutrition NOW with Coach Al

W

rap-up video with advice for moving off the detox.
T

he VALUE with this level of professional guidance?
Because we appreciate the trust you put in us, AND we want you to introduce you to the awesome, holistic way we do things at PAP, AND we want you to experience this year as your best yet, you get all this for just the price of the kit itself, only $169!
T

HAT'S IT --

Only $169

 for the detox kit gets you the complete package! This great offer will not be available indefinitely, so make sure you follow the next steps.

5

easy steps to get started and make this your best year yet:
C

lick the "add to cart" above or scroll down to order the detox kit secur

ely below. Complete nutri

tion information is at the bottom of the page.

Add Pursuit Athletic Performance to your email white list so communication you will need gets through to you.




T

HEN, if you haven't already, Like our Facebook page so we can can include you in the private FB group.

O

rder now to ensure delivery prior to the start of the program!

C

heck your email and Facebook updates for informatio

n on joining the group and the Spreecast.
Wonder if the reboot and detox is worth doing?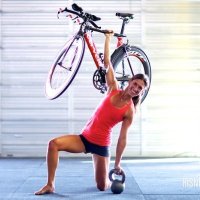 I HIGHLY recommend this. I am finishing my 14 day challenge and it has been such a great learning experience! I always felt that I ate healthy and clean but realized I had those "hidden" calories out there. I FEEL WAY better. For an Ironman athlete, I don't care to lose weight...but my workouts have been awesome. I feel like I am running like a gazelle and lifting like a machine. I plan to do this detox biyearly. Sign up today!!!
-Jen Rulon, Ironman Triathlete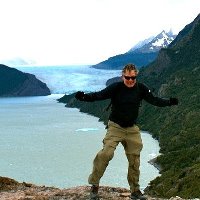 This has been great. The best part has been breaking habits and grooving new grooves. Plan to cut way back on sugar and high glycemic stuff ). Down 5 pounds in two weeks. Thanks to this group--and particularly to Doc and Coach.
-Peter Benner, Triathlete
Day 11 and I am really amazed at the results so far. In the past I had trouble with those 5 pounds around the midsection that never seemed to come off no matter how hard I worked out. I attributed it to my slower metabolism because of my age (57). In a short time (11 days) I lost that 5 pounds. I am telling people that this detox program is SIMPLE. But it is NOT EASY. The cravings are diminishing and I feel like I am stronger mentally against an deep seeded foe-FOOD. Before Detox I had planned to train and eventually get down to 170. Maybe in my best case, race later this summer at 165. Now I hope to get down to 165 with the remaining Detox and race at 160. The best thing is that I KNOW I can do it now. I won't be a hope or dream. Thanks for all your postings and support.

-Jim Yanoschik, Ironman Triathlete

Wow, went to combat class today and felt great! had so much more energy and felt lighter. Learning how to make healthy choices is really changing my life!
-Jill Scott Enerson, Figure Skating Choreographer


Still have questions?
Hit us up on Facebook or email pursuitathleticperformance@gmail.com!
Kit also available in "unflavored"... in the store search box, enter "detox kit" and you'll see both ... simply select the kit of your choice.