Hello Everyone!
It's the perfect time of year to get your swim set for the 2013 season! I will be running a swim clinic on Saturday, January 26 from 6-9 pm at the University of Connecticut at Avery Point. This will be a packed, three-hour clinic, designed to provide you with the tools you need to take your swimming to the next level.
What will you learn?
? mechanics of proper technique
? learn the right drills to groove proper technique
? learn why dry-land training is crucial
? why appropriate mobility & flexibility is essential
? know your limiters
Underwater swim video with individual review will be provided to each of you who attend.
*BONUS! We'll share an ala carte dinner following the clinic to talk all things swimming, or triathlon, or running, or…. whatever you care to cover.
AND, on Sunday, January 27, beginning at 8:30 am, all registrants are invited to an Open House at P ursuit Athletic Performance, 785 Boston Post Road, Old Saybrook, CT. Jump on the CompuTrainer with your bike, test the Vasa Ergometer, go for a group run, review strength and movement patterns. Best of all, more time to talk training!
Cost is:
$79 for Pursuit Athletic Performance Team
$119 for non-team members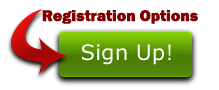 Register at Active.com through Thursday, January 24.
Hope to see you! Have any questions, fire away in the comments, or hit us up on Facebook!
~Coach Al